Ascension Clearing Kit
• Clear • Grow • Ascend •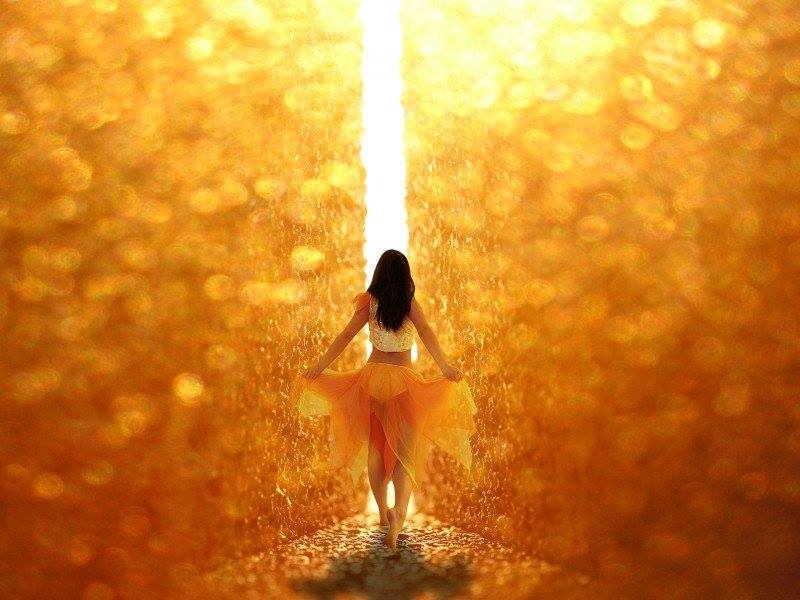 Ignite Your Entrepreneurial Vision with a Revolutionary Online Energy Clearing Program
Are you a visionary entrepreneur or an ambitious healer ready to break free from the barriers that hold you back?

Are you yearning to unleash your intuitive power, gain unwavering clarity, and ground yourself for unprecedented success?

 If you are a seeker of healing, eager to release deep-seated traumas, transcend conditioned limitations, and reprogram your mindset for abundance, then your search ends here.
It's frustrating when your potential remains untapped, hindering your progress and preventing you from making the impact you desire. The constant struggle with energetic blocks, self-doubt, and lack of clarity can leave you feeling overwhelmed and disconnected from your true purpose.
Our Ascension Clearing Kit Online Clearing Program provides the transformative solution you've been seeking. By integrating powerful energy clearing techniques, mindset reprogramming, and intuitive guidance, we help visionary entrepreneurs and healers like you break free from the barriers holding you back.
Prepare to embark on an extraordinary journey of profound transformation!
Introducing the Ascension Clearing Kit – Your Path to Anchoring Your Spiritual Centre and Inner Power
With our Ascension Clearing Kit Online Clearing Program, you can expect:
Unleash Your Visionary Potential: Clear deep-rooted energetic blocks and align with your true purpose, allowing your unique gifts and talents to flourish.
Amplify Your Intuitive Guidance: Develop a strong connection to your intuition, enabling you to make aligned decisions and tap into your innate wisdom.
Experience Authentic Alignment: Gain clarity and confidence in your path, embodying your authentic self and attracting opportunities that resonate with your vision.
Laser-Focused Productivity: Reclaim your precious time as you unlock unparalleled focus and productivity, propelling your projects forward with precision.
Unleash Your Creative Genius: Break free from stagnation and effortlessly tap into your wellspring of creativity, unveiling innovative ideas that set you apart from the crowd.
Obliterate Energy Blocks: Bid farewell to hidden barriers that hinder rapid growth and instant results, clearing the path for abundant opportunities to flow effortlessly into your life.
Embrace Inner Harmony: Cultivate a deep connection with your heart and inner essence, finding joy in every moment, and harmonizing your personal and professional life.
Don't just take our word for it. Here's what our satisfied customers have to say:
"I recommend Gennye to anyone struggling with life and the lack mentality and not loving self. Gennye Lion has healed me, healed my inner child. I'm currently using her energy programme and I have seen amazing results. Clarity and truths about me and others, past lives healing, also needed to be healed. Powerful energy clearing kit. I have done a lot of healing work before but nothing like this!"
"Gennye is a master at helping you unblock things, whether in your business or relationships. I would not hesitate recommending Gennye for anyone looking to improve their energy in business and life."
"When I found Gennye's Ascension Clearing Kit programme and decided to do it, I wasn't sure what I was letting myself in for. The programme is delivered with professionalism and insight. I pay attention to my thoughts and how I'm feeling and apply the clearing techniques to free and clear myself from whatever is keeping me trapped. I am seeing results. Mainly, I am a lot more happy and positive about myself. I love this process as it is cumulative; the more you do it, the more you will see change. Gennye has the gift to absolutely guide you to blossom in a beautiful way."
Take action now and step into your full potential. Embrace the Ascension Clearing Kit Online Clearing Program to accelerate your journey of transformation and success. Get started today.
Experience profound transformation in our self-study program. Clear limitations and blockages in your bio-energy field, chakras, body, and psyche.
Clearing 1: Your Bio-Energy Field
In this clearing, we focus on cleansing and repairing your subtle bodies and auric field. Picture your energy field as an "Aura" or "Chi" energy that flows through your body, maintaining physical and emotional well-being. This process aims to rebalance your entire physical body and the electromagnetic energy field surrounding it.
Clearing 2: From Fear to Love
In this clearing, we delve deep into the subconscious mind to release judgments, resentments, expectations, and other negative patterns. We offer them to Spirit for healing. Following this, you will experience a heart transmission and visualization process to transform fear on all levels. Finally, we work on accessing and embodying the vibration of love effortlessly.
Clearing 3: Root Chakra 
The root chakra is essential for feeling grounded, secure, and at ease with the world. Imbalances or blockages in this chakra can manifest as constipation, back pain, and fatigue. This clearing focuses on healing events related to insecurity, shifting from a scarcity mindset to personal abundance, understanding your true needs and aspirations, and embodying the energy of manifestation. The root chakra is vital for manifesting your 5D vision into a 3D reality.
Clearing 4: Sacral Chakra
The sacral chakra is associated with joy and fully experiencing life. A balanced sacral chakra allows for intimacy, love, and authentic self-expression without fear. We address issues such as getting lost in fantasies, addictive behaviour, lack of fulfilment, insatiable desires, co-dependency, and negative emotions. The goal is to restore balance and harmony in this chakra.
Clearing 5: Solar Plexus Chakra
The solar plexus chakra, often blocked, can cause various complaints such as stomach ulcers, indigestion, and eating disorders. It relates to personal power, setting healthy boundaries, and standing up for oneself. Through this process, we clear past issues related to disempowerment, help you access and embody your personal power, recognize your inner worth, and establish self-care through healthy boundaries.
Clearing 6: Heart Chakra 
The heart chakra is a channel for love energy and affects us physically, emotionally, and existentially. Healing the heart chakra can bring increased energy, positivity, love, compassion, and a deeper sense of connectedness to life. We address issues like withdrawal, avoidance of socializing, criticism, lack of empathy, feeling isolated, demanding behavior.
​Clearing 7: Throat Chakra
Embrace the power of your throat chakra, the gateway to self-expression and creative communication. Let go of past limitations that hindered your ability to speak your truth and be heard. Release the fear that held you back, paving the way for clarity, authenticity, and genuine connections.
Clearing 8: Third Eye
Activate your intuitive prowess and expand your consciousness with the opening of your third eye chakra. Experience heightened awareness, sharpened intuition, and imaginative brilliance. Embrace your innate ability to envision the extraordinary and make inspired decisions that propel you towards your wildest dreams.
Clearing 9: Crown Chakra 
Tap into the divine wisdom and tranquility of your crown chakra. Release the weight of mental fog, reclaim your vitality, and transcend materialistic attachments. Let the sacred energy flow freely, uplifting your spirit and allowing you to align with your higher purpose
Clearing 10: Ancestral & Bloodline
Embark on a profound journey of ancestral healing, reconnecting with the wisdom of your lineage. Mend the wounds of the past, liberate yourself from the burdens carried through generations, and embrace the strength and resilience that flow through your bloodline. Step into your true power as you honor the legacy of your ancestors.
Clearing 11: The Golden Seal 
Unleash your ultimate potential by rewriting the programming of your DNA. Align your very essence with the vision of your highest self. Through this co-creative process, you will tap into your limitless capabilities, embodying a state of radiant health and wellness. Embrace your divine blueprint and unlock the extraordinary possibilities that await you.
Testimonials from those who've embarked on this journey:
"I can say from first-hand experience that Gennye is an incredibly gifted channel and guide. Her unique combination of power, uncanny intuition and unconditional loving energy makes her a spiritual facilitator that I recommend to my closest friends with absolute confidence."
"Gennye really does help … to clear the mind and explain what's happening and why! She's helped me move forward and remain strong and helped me recognise my path."
Frequently asked questions
Will I have personal mentorship with Gennye?
This program offers self-study materials, allowing you to explore the transformative content at your own pace. However, you will have lifelong access to a private Facebook group where you can seek support and ask questions.
Is there interaction with other participants?
This program is designed for individual exploration and growth. You will receive the clearings and transmissions through audio recordings on an online platform.
How should I prepare for each session?
Find a peaceful and undisturbed environment for the clearings. It is recommended to lie down to fully relax your body, mind, and soul.
Will I receive assignments or homework?
This program is centered around energy clearings rather than structured assignments. However, you are encouraged to revisit the clearings multiple times to experience deeper levels of transformation. Additionally, you will be provided with a kit of energy hygiene tools to support your daily practice throughout the program.
Can I participate if I'm facing mental or emotional challenges?
If you are currently experiencing high levels of anxiety, emotional overwhelm, or mental instability, it is advisable to seek support from a trusted therapist, healer, doctor, or professional practitioner outside the program. Gennye is available for private 1-1 sessions to assist you on your healing journey.
Will I be completely healed after this program?
Healing and personal transformation are lifelong commitments, and this program will peel away layers, facilitating your journey towards wholeness. As you progress through the program, you will experience healing and a sense of lightness around personal events. The journey continues beyond the program's duration.
Embark on this extraordinary path of ascension today and receive 5 enlightening training sessions on the topic of ascension, accompanied by 11 powerful energy clearings that will elevate your vibration and unlock your boundless potential. It's time to embrace your brilliance and create the life you've always envisioned.