Ascension Clearing Kit
• Clear • Grow • Ascend •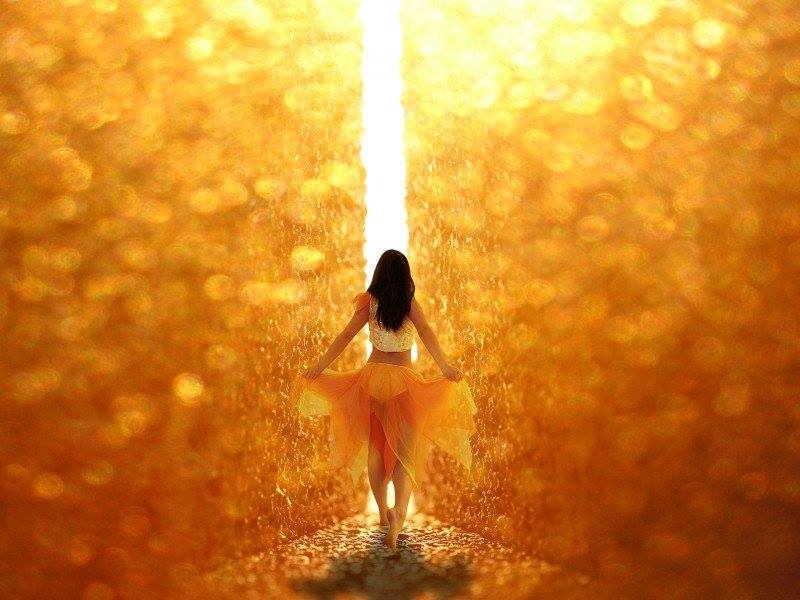 Online energy clearing program
Are you ready to clear your hidden energy blocks?

Are you looking to create more balance, bliss and harmony in your life?

Have you made some progress in life, but you feel you should have made more progress by now? 

Do you feel sick of being constantly sucked into the dense reality of life, not knowing how to get off the bandwagon?
Congratulations! You have just landed in a magical vortex of healing and energy transformation.
My work helps you come back to your spiritual centre and create the life you love by working from the inside.
What results you can expect from joining the program:
Become more focussed and productive, so you save time
Plug into your creativity with ease, so you don't feel stuck in moving forward in your business
Enhance your intuition, so you can drive your business from a place of KNOWING, as opposed to confusion and overwhelm
Remove hidden energy blocks which are preventing your rapid results and growth
Connect deeply with your heart and inner essence, so you feel happy no matter what happens that day
Discover 11 energy clearings filled with higher light transmissions, deep clearings of the subconscious, healing the past, trauma and your ancestral bloodline, to help you raise in vibration and let go of limitations, stress & abundance blocks.
The clearings are recorded audios and you have lifelong access.
This is a self-study program which is designed to clear layers of your conditioning and raise your vibration, and so increase your ability to manifest what you want in life. If you have specific life events which have been traumatizing they may need 1-1 attention with a trusted healer or mentor. You may feel triggered emotionally throughout the programs, so my recommendation is that you stay present with what is happening and allow the process to unfold.
All human limitations come up in layers, so keep an an open heart, body & mind to your healing process and your growth. I advise you to stay committed to clear the layers as they arise.
"I recommend Gennye to anyone struggling with life and the lack mentality and not loving self. Gennye Lion has healed me, healed my inner child, currently using her energy programme and I have seen amazing results. Clarity and truths about me and others, past lives healing also needed to be healed. Powerful energy clearing kit, I have done a lot of healing work before but nothing like this!"
"When I found Gennye's Ascension Clearing Kit programme and decided to do it I wasn't sure what I was letting myself in for.
The programme is delivered with professionalism and insight. I pay attention to my thoughts and how I'm feeling and apply the clearing techniques to free and clear myself from whatever is keeping me trapped.
I am seeing results. Mainly, I am a lot more happy and positive about myself. I love this process as it is cumulative, the more you do it the more you will see change. Gennye has the gift to absolutely guide you to blossom in a beautiful way."
Receive 5 educational trainings on the topic of Ascension plus 11 energy clearings to raise your vibration today.
At the time of registration and payment you will receive a product order confirmation and a follow up email which gives you access to the program through a login portal and also access to the private Facebook group.
As the planet and its inhabitants are raising in vibration, we individually feel layers of separation stacking up emotionally, physically, spiritually and mentally. Typically we can feel anxious, fearful, indecisive, fatigued, physical imbalances, feelings of frustration, feeling stuck, not having enough money, and so on. The symptoms can be intense and uncomfortable. Check here for the full list. 
We also are feeling a desire to find our purpose, create more success and abundance in our lives, clearing our path, commit to a healthier and cleaner lifestyle, deepen our spiritual practice and meditation etc. It's vital that we keep our energetic and physical vessel clean and in high vibration so we can raise in frequency with grace & ease, so we can move into unity, into 5th dimensional reality so to speak.
The Ascension Clearing Kit has 11 clearings which will help you do this. The clearings are around 60 minutes long each and can be used multiple times, going a layer deeper each time. 
The clearings include The Bio Energy Field, From Fear to Love, Root Chakra (and associated limitations), Sacral Chakra (and associated limitations), Solar Plexus Chakra (and associated limitations), Heart Chakra (and associated limitations), Throat Chakra (and associated limitations), Third Eye (and associated limitations), Crown Chakra (and associated limitations), Bloodline & Ancestral Clearing and The Golden Seal.
In this self-study program you will clear limitations and blockages found in your bio-energy field, chakras, physical body and psyche.
Clearing 1: Your Bio Energy Field
In this clearing we are cleansing the subtle bodies and repairing the auric field. You may have heard your energy field described as an 'Aura' or 'Chi' energy, which flows through the body in order to maintain health and well-being, both physically and emotionally. In this  clearing we are re-balancing the entire physical body and the electromagnetic energy field that surrounds it.
Clearing 2: From Fear to Love
In this clearing we will go deep into the subconscious mind and release our judgments, opinions, resentments, grievances, expectations, and labels, and offer them to Spirit for healing. This is followed by a heart transmission and visualization process which will transmute fear at all levels, and a final process to access the vibration of love easily.
Clearing 3: Root Chakra 
When the root chakra is functioning optimally, you feel grounded, secure, and at ease with the world. But when it is imbalanced or blocked several signs can manifest, from constipation to back pain and fatigue. The key processes in this clearing is to heal events related to insecurity, going from a psychology of scarcity to personal abundance, discovering your true needs and aspirations & embodying the energy of manifestation. The root chakra is your most significant centre to help manifest a 5D vision into a 3D reality.
Clearing 4: Sacral Chakra
"I enjoy life fully" could be the sacral chakra's motto. An open, balanced sacral chakra allows you to experience intimacy and love freely and fully, to be honest and non-judgmental about your desires, and to live as your authentic self without fear. We will be addressing getting lost in fantasies, excessive indulging, addictive behaviour, lack of fulfilment and insatiable desires, co-dependent behaviour & negative and destructive emotions.
Clearing 5: Solar Plexus Chakra
The solar plexus chakra is one of the most commonly blocked chakras and can be the root of several common complaints. Stomach ulcers, indigestion, diabetes, eating disorders and other illnesses tied to the digestive system can be symptoms of an unbalanced solar plexus chakra. This chakra is all about your personal power, setting healthy boundaries and standing up for yourself. This process will involve clearing past issues to do with dis-empowerment, accessing and embodying your personal power, feeling your inner worth and apply self care through healthy boundaries. 
Clearing 6: Heart Chakra 
The heart chakra is like a conduit for a form of energy that is commonly associated with love. When the energy of the heart chakra does not flow, one may experience it at different levels, from physical and emotional to existential. By healing the heart chakra, one may experience a boost in energy, positivity, love, compassion, and increased sense of connectedness to life. We will clear issues around being withdrawn, avoiding socializing, social interactions, being overly critical of others and oneself, lacking empathy, feeling isolated, being overly demanding of others, especially close family or partner. Extending yourself to fulfill other people's perceived needs to the cost of one's own balance, tendency to feeling like a victim, heartbreak & losing sense of personal boundaries.
​Clearing 7: Throat Chakra
The throat chakra, also known as the Vishuddha chakra, is the fifth chakra of the human body. Located at the base of the throat, this energy center is associated with communication, creativity, and self-expression. According to some spiritual and religious traditions, the throat chakra is considered the seat, or home, of human emotion. Your voice is the seat of your Soul. We will clear past issues not being able to speak up and tell the truth, fear of speaking, clearing the voice cords from lack of communication, manipulativeness, lying, arrogance, anxiety and/or fear, diminished self-esteem and compulsive or excessive eating.
Clearing 8: Third Eye
Positioned at the forehead, the Ajna chakra (as it is known in Sanskrit) is the sixth of seven basic chakras, or energy centers, in the human body. When the Third Eye chakra produces an excess of energy the mind can go into overdrive. An overactive Ajna chakra can make it difficult to concentrate, an underactive Third Eye chakra can make you indecisive, procrastinate, or become fearful of the unknown. The Ajna chakra works in partnership with the crown chakra to complete the chakra "circuit." And when the Ajna chakra is awakened and working in tandem with the crown chakra a new level of awareness can be accomplished. In this healing we are activating your fine clairvoyancy and allowing a solid connection to be made with the Crown. Sometimes referred to as the "conscience," this chakra governs the pineal gland and your vision, intuition, memory, and imagination.
Clearing 9: Crown Chakra 
Silence is best for crown chakra activation, because it does not distract from spiritual practice. The sound of Om and deep, tonal sounds can also be healing music for Sahasrara because of their universal nature. In this deep healing process, we are going to clear distortions, unbalance, the underactive and overactive crown chakra. Symptoms of Sahasrara Imbalance can be depression and mental fog, chronic fatigue, migraines and other chronic headaches, greed and materialism. An excess of energy in the crown chakra can also cause problems including sensitivity to light and sound, neurological or endocrine disorders, boredom and frustration, a sense of elitism or unearned accomplishment.
Clearing 10: Ancestral & Bloodline
Ancestral lineage healing is spiritually-grounded, deep work that empowers you to connect, repair and nurture relationships with your own wise and loving ancestors. Many of us are lost, disconnected and hungry for a sense of belonging after generations of displacement, oppression, colonialism and the rippling, ongoing consequences of cultural wounding. We carry these burdens within our families and our bodies - but we carry the blessings, as well. The lineage repair process opens a pathway to your roots to fuel the transformation of inherited burdens and the full embodiment of your gifts. Imagine walking through life with your ancestors by your side, owning your strengths, following your true path and feeling resourced, resilient and whole. This is what ancestral healing has done for me. This transformative work can help untangle deep-seeded negative family patterns and empower you to shine your light into the world.
Clearing 11: The Golden Seal 
Our current DNA is conditioned and programmed to support us in a 3D linear model of survival and limitation, and it has done that for each of us exceedingly well. However, as the planet has now ascended to a 5D status, our 3D DNA programming is now obsolete. In this session you will virtually reprogram your DNA to your vision of Heaven on Earth, or your Vision of what you desire to attain as your state of health and wellness within your body. I will ask you to write down exactly what you want your DNA to do for you prior to this session. This can be in a list form, or just emotions and directions you wish to embrace within your DNA. It always comes from your sacred space. This is a co-creative process between you and your DNA blueprints. The Golden Seal is an infusion of your optimal self, the next version you, the person you are to become, but it's already encoded within you, within your human blueprint.
See what breakthroughs others achieved…
"I can say from first hand experience that Gennye is an incredibly gifted channel and guide. Her unique combination of power, uncanny intuition and unconditional loving energy... makes her a spiritual facilitator that I recommend to my closest friends with absolute confidence."
"Gennye really does help…To clear the mind and explain what's happening and why! She's helped me move forward and remain strong and helped me recognize my path"
Frequently asked questions
1. Do I get 1-1 time with Gennye as my mentor?
No, it's a self-study program, all the recordings are listening to in privacy, but you have life long access to the private Facebook group where you can always ask questions and get support.
2. Do I interact with the other participants?
No, you simply receive the transmissions and the clearings via audio on the online platform. 
3. How do I prepare for each session?
You are advised to have peace and quiet around you, with no disturbances. Preferably lay down for the clearings so you can relax body, mind and soul.
4. Do I get homework?
No, this is a clearing program, not a course. But you are advised to use the clearings multiple times, as each time they clear on a deeper level. You are also given a kit of energy hygiene tools to use daily at home throughout the program. 
5. Should I participate if I'm sick, mentally unstable or incredible anxious?
No. If you are experiencing high levels of anxiety, mental or emotional overwhelm, you need to address this is in a private 1-1 session with a trusted therapist, healer, doctor or professional practitioner. Gennye is happy to support you outside the program in private 1-1 sessions.  
6. Can I expect to be fully healed after this program?
No, healing yourself and transforming your life is a lifelong commitment, and this clearing program will peel many layers for you. You will feel healed or lighter around many personal events as a result from participating in the program. 
Receive 5 educational trainings on the topic of Ascension plus 11 energy clearings to raise your vibration today.
At the time of registration and payment you will receive a product order confirmation and a follow up email which gives you access to the program through a login portal and also access to the private Facebook group.