Are you ready to magnetically lead others to your vision of serving the world through the use of your products & services?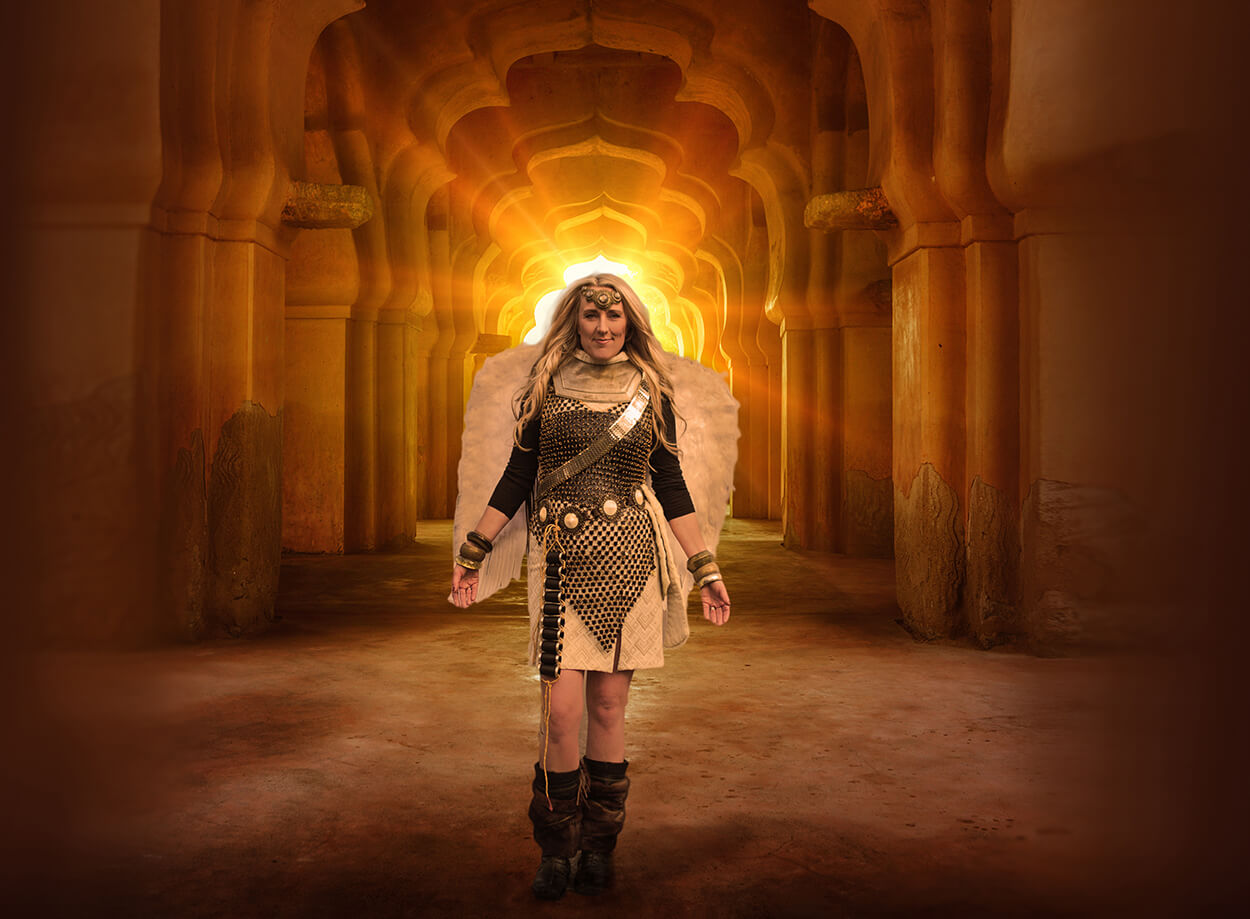 Are you struggling to fully execute your mission because of internal limitations or lack of 'know how'?
Are you wanting to plug into your divine superpowers so you can drive your business from the seat of your Soul?

Are you longing to create a life and a business that is in alignment with your desire to become financially and emotionally free?

You are at a crossroad, tired of searching for solutions to take your business to the next level and need lasered guidance to help you make the right decisions.
You are ready and committed to go deep and clear all your soul blocks which are standing in your way to your success.
The Golden Path is for you if you are currently achieving some success, but know you are scratching the surface of your potential and you have something important to share with the world. You would like to learn the advanced techniques of manifestation and divine alignment with the internal programming to match, to get your mission out to the world.
In 1996 I had completed my marketing studies in Sweden and I was hungry to explore the world.
I travelled extensively for 2 years and was intuitively guided to move to London after my soul upgrade in 1998. This spurred me into extensive learning of astrology, counselling, massage, energy work, healing, life coaching and numerology.
In 2017 when my father passed away I immersed myself into learning how to run an online business successfully. I realised that this was the only way to create the impact and legacy my soul was pushing for. I wanted to be a part of the vibrational shift on a larger scale, assisting in the Ascension process.
I now help visionary entrepreneurs to drive their business from the seat of their Soul, so they can have the impact they are looking for along with the message they are here to share with the world.
"Coaching with Gennye will leave you feeling lighter, empowered and more aligned with your true purpose. Her approach is gentle and nurturing as well as being no-nonsense; you immediately get to work on clearing the biggest blocks holding you back from living your best life."
"Working with Gennye has transformed my life in so many ways. Her clearings and activations opened me up to things that I didn't even know existed, and now I am more connected and on purpose than ever."
"I enrolled on Gennye's programme with a view to progressing my goal of turning my healing abilities into a professional occupation. To do this in today's climate, one requires knowledge of how to market oneself online, both technically and creatively. I'd recommend the course to those that wish to grow their spiritual business, both by breaking through their own limitations and gaining knowledge of techniques to reach a larger audience. Gennye is a very spiritual soul whom I felt at ease with and enjoyed learning from. I have benefited immensely in what I have learned from her."
I work with entrepreneurs and business owners who wants to:
Connect deeper with their mission and activate their 'divine superpowers'

Increase their personal power and 'downloads' so they can navigate their business with confidence

Become very efficient in their business by mastering the techniques of being structured, focussed and efficient, daily 

Expand their consciousness so they can embody more of their potential

Create a business which is truly aligned with their deepest desire to serve the world

Remove all their blocks that are in their way to success

Create a balanced life with healthy boundaries between life and work

Take their business to the next level energetically and spiritually

Understand and align with primary life challenges, abilities, drives and life purpose

Refine their business goals so they are a true expression of their life purpose

Develop and express these qualities and goals in the outer world through their business by optimising the flow of spiritual energy from the birth name and the current/optimal name into the names of their:

business (legal, trading, holding company)

products

services

website addresses

email addresses
Which will then transmit the optimal attracting energy to draw enthusiastic customers from the:
niche market you are addressing who are

very eager to do business because they are

already aligned to what you have to offer,

as trust has already been built energetically
If this sounds like you then my mentorship program is for you. Book a FREE call and let's talk!
What do you want to create in the next 3-6 months?
These are some of the results my clients got within weeks of working together:
Greater ability to manifest vision / dream instantly

Feeling more empowered and freer than ever

Rapid transformation with increased focus and decreased procrastination

Finding spiritual practice easier, allowing them to always connect to their Soul, less resistance from ego

Feelings of being more grounded and still in their bodies, so they can make clean decisions in their business

A feeling of expansion in consciousness

Increased self-confidence, centeredness & creativity

Connected to their purpose on a deep level

Deeper communication with Spirit, easier to 'download' and connect with Higher Self / Soul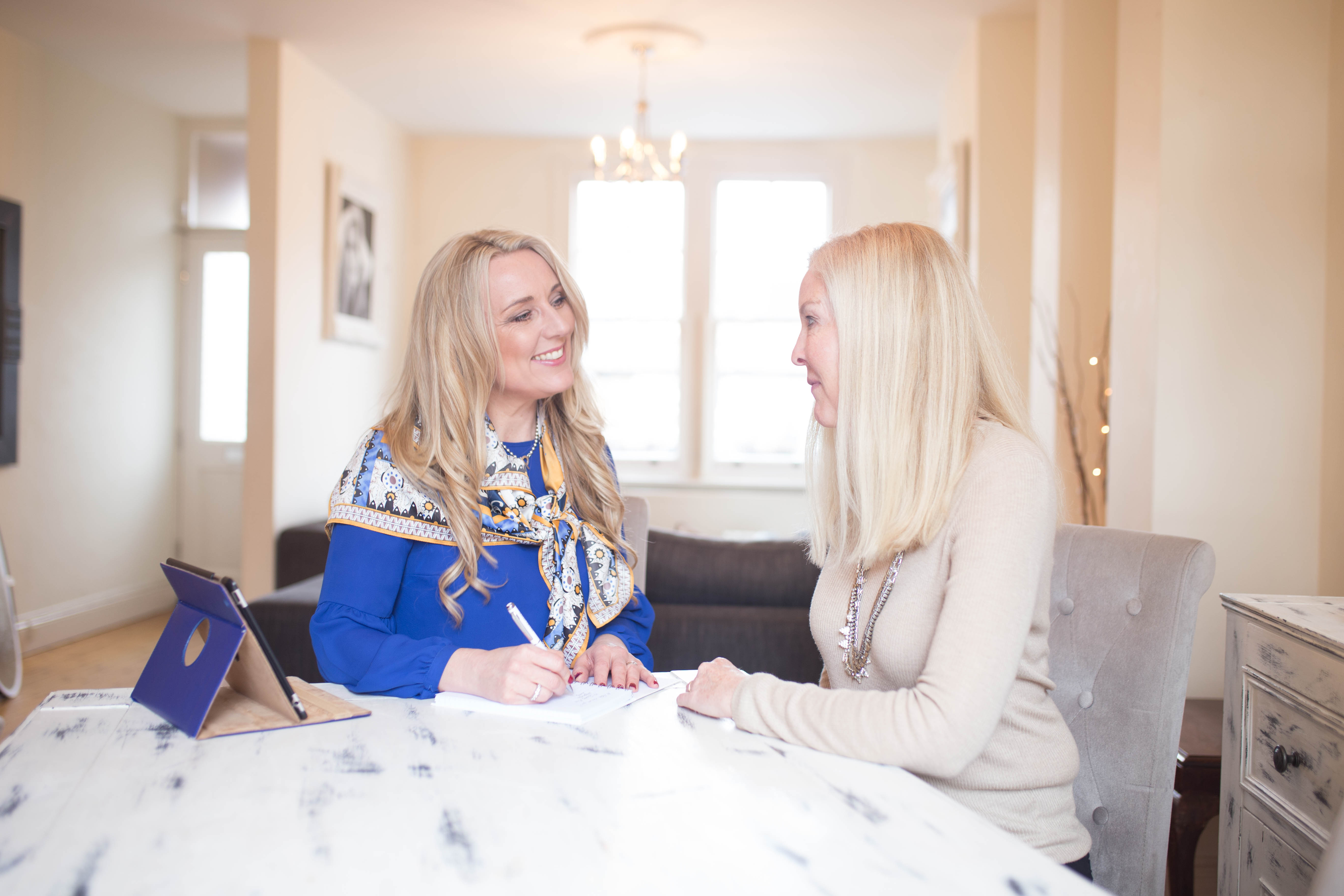 What you get when you decide to work with me in the Golden Path Program:
Full clarity on your vision, your talents and who you are when you step into being your best self (your clear identity, your special gifts, your purpose, your mission), so that you know exactly what your why is, your path and the legacy you want to create.

Healing the identity disparity (who you are vs who you were educated to be) that is keeping you play small. So that you give yourself permission to receive what you want, and start to think & feel big, and go even bigger.

Getting full clarity on your road map to achieving your goals, so that you can immediately start taking action and building momentum for the change and the rest of your journey

Breaking through your biggest fears bubbling up, self-doubts, and anxieties, so you free yourself from the inner blocks that hold you from creating the life and business you deserve

Clearing the old dis-empowerment stories, lifelong conditioning and limiting beliefs (past life limitations too), that have been making you block the success in your life (most of these programs work at a deep subconscious level, driving all your current reality experience)

Unlocking your master manifester potential with simple, but little-known  techniques. So that you step into full alignment with your desire and use the Law of Attraction in the correct way, that works for you, not against you!

Discover and access the tools to clear the biggest block(s) to living an abundant life - Abandonment, Dis-Empowerment, Unworthiness & Mistrust of the Flow

Learn what to do when negative thoughts creep in so you can stop the vicious cycle of self-doubt and instead feel amazing every day, waking up with certainty, no matter what

Master how to stay inspired and keep a Spiritual routine going so you maintain a deep consistent connection to Spirit daily

Start practicing your own 'magic morning', so you can wake up with energy, optimism and an 'embrace the world' attitude, so you show up from your heart space confidently day after day
"I would recommend everyone take on this course to build your business and your confidence through Gennye's meditations and recommendations on how to move forward."
"Working with Gennye has given me clarity about what it is I need to focus on, so that's great. I can now go and really put my time and energy there and know that it will help me move my business on in the right direction. I valued Gennye's support and insights tremendously; she's very insightful and spot on! I also really loved the clearing tools; they are very powerful and I had lots of shifts using them. "
Weekly 90 minute sessions
Ongoing email & Voxer support throughout the program
BONUS 1 – Unlimited supporting materials & guided meditations by Gennye Lion
BONUS 2 – Access to all my business tools and handouts, self help processes and healing symbols
BONUS 3 – An online community and benefit from free weekly Facebook LIVE trainings and inspiration to support your growth
BONUS 4 - Lifelong access to 11 powerful energy clearings to enhance intuition, increase focus and productivity
By the end of this program you will…
free yourself from all your major blocks and negative programs, so that you can freely manifest the life you want

free yourself from your biggest fears (we´ll identify them and dismiss their power over you), and self-sabotaging behaviors that are currently keeping you stuck

have a strong success mindset, that will turn you into a powerful master manifester

give yourself permission to be the best version on YOU – feeling comfortable with this growing regardless of your friends, partner or family beliefs

learn how to love and receive abundance

feel more FREE and POWERFUL
Ready to take your business to the next level? Book a FREE call and let's talk!