Unlock Your Soul
Work Impacting Millions
3-month group mentorship for soul-led visionaries
This is the Golden Path to Energetic Mastery ...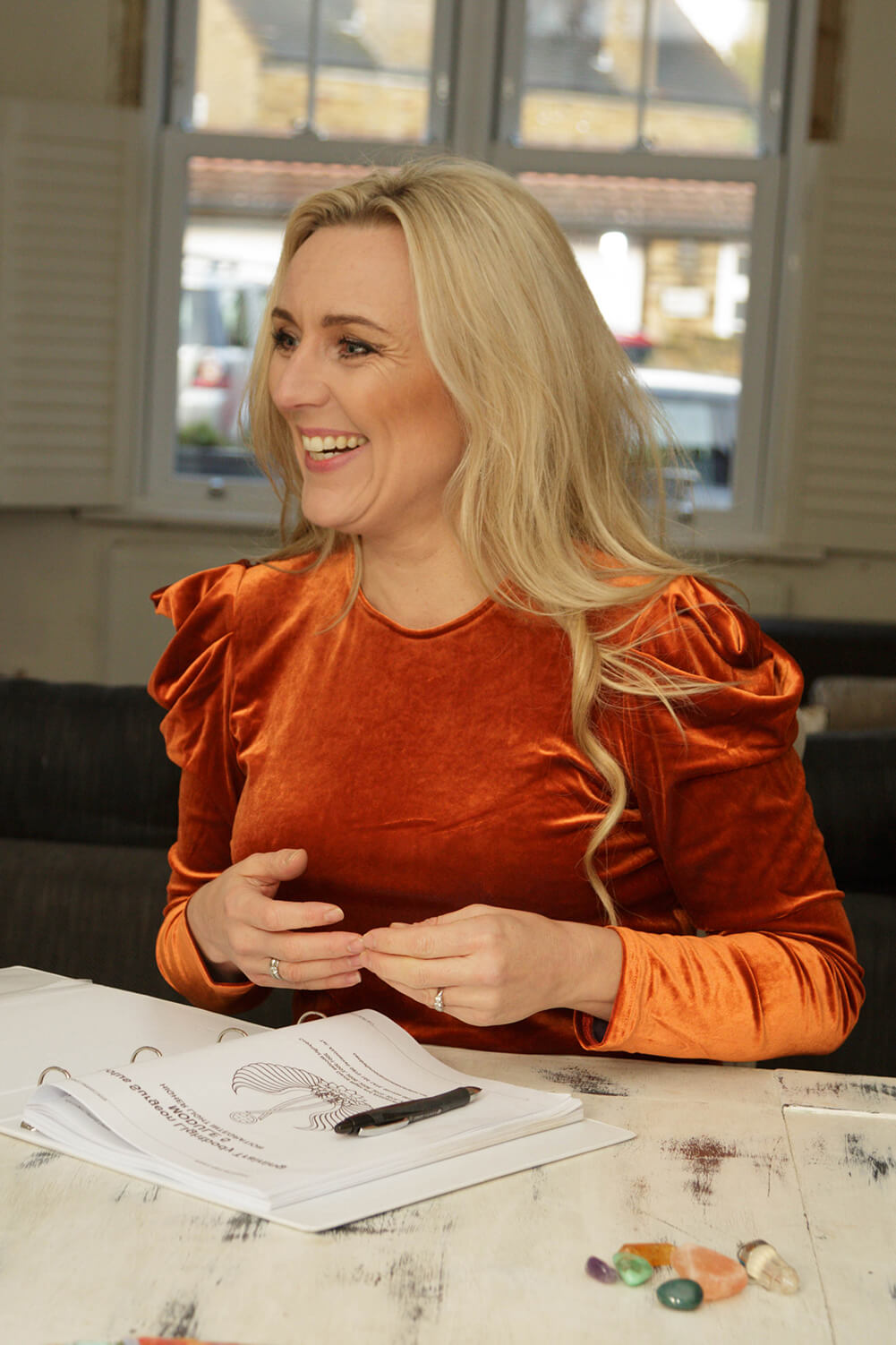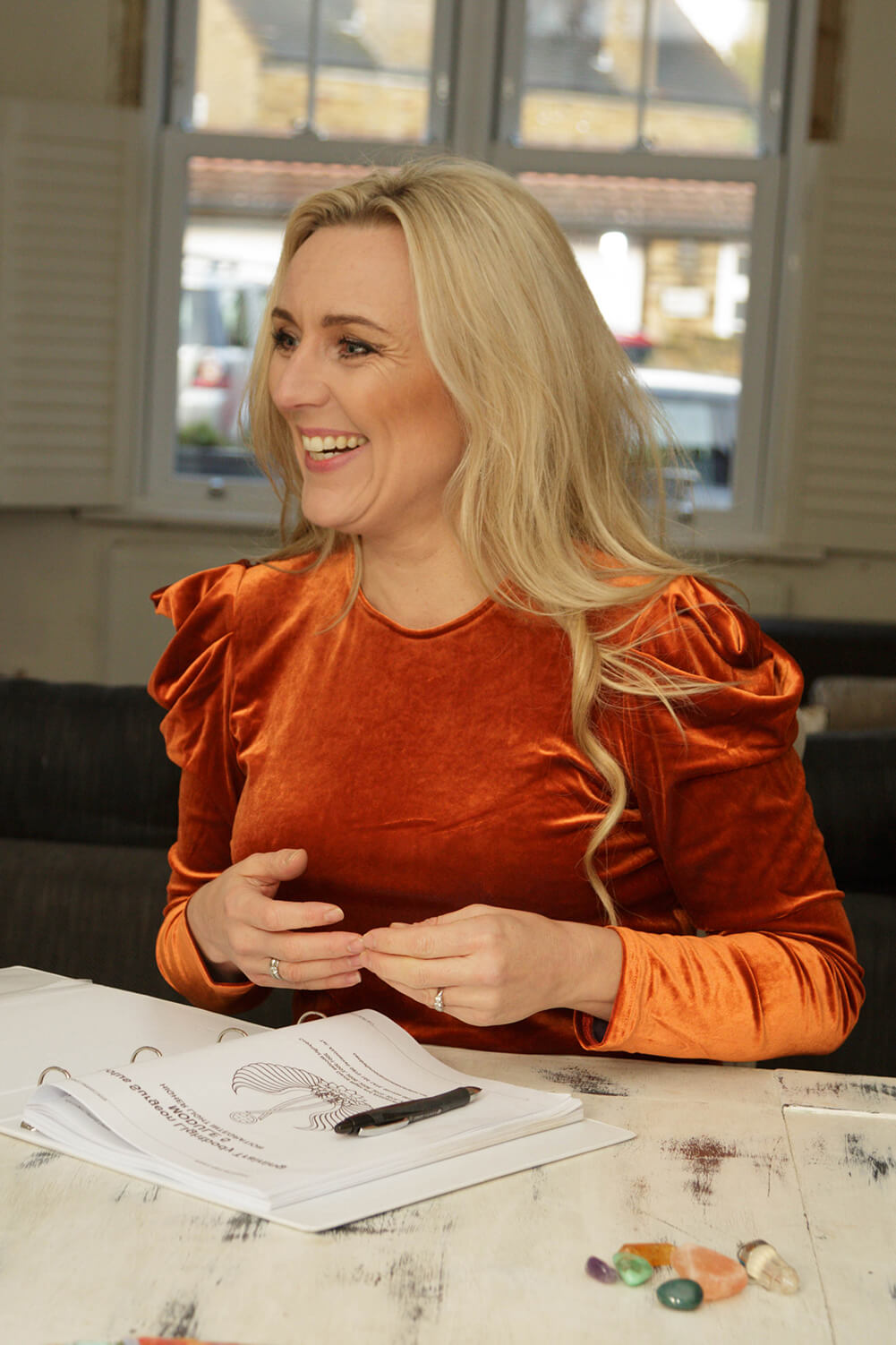 The time to bring that vision in your heart to life and create LIMITLESS EXPANSION in your business is right now!
Unlock Your Soul Work Impacting Millions is a 3-month group and private coaching immersion for soul-led visionaries, light leaders and uplifters who want to unlock and expand their soul mission so they can have the impact they came here to have. When you blend spirituality and business strategies, something magical happens with your results. When you allow the 'masculine' and the 'feminine' energies within you to work in perfect harmony, this beautiful dance allows you to grow not just emotionally but with purpose and more money in the bank than you've ever had before.
Unlock Your Soul Work guides and supports you through the 6 key stages that unlock the spiritual entrepreneurial success mindset:
Aligning you with your purpose, your Soul Map – and therefore a deep sense of fulfilment

Installing you with 100% self-belief that you can achieve MORE by doing LESS – activating FLOW

​Increasing your self-worth and boundaries – and therefore your net worth

​Rewiring your money mindset to allow more flow into your business and life

Increasing your prices so you can work less (a lot less if you choose) and only with 5-star soul clients

Selling your services with more confidence and ease.
"No matter what stories you have been told, you are not those stories. I can feel how powerful you are ... you just need to remember. I'm here to help you unlock on every level possible, beyond your wildest dreams. You came here for a reason and you have come so far already. Now is the time to step into mastery and deliver your masterpiece. "
I see YOU, gorgeous lady.
You have a vision that you hold in your heart, for your life and your business. You are a warrior of light, inside and out. You have MASSIVE goals for yourself and your family and want to make tons of money doing what you love most. You want FREEDOM and EASE. You have already progressed by leaps and bounds in your personal growth, but for some reason you don't seem to crack the magic code.
You've invested a lot already, in time, money, sweat and tears and you want it 'ALL'. Deep down you know you are a fearless winner; this is why you have already done stuff like this:
Left your high-paid job, or a job that sucked you dry, to pursue your calling to become an online coach, consultant, expert or healer

Invested a lot to make your dream a REALITY

Learnt a few elements of online marketing and social media, but it's exhausting; you can't keep up.

And now you are struggling to fully execute your mission and grow your soul business because of negative self-talk.

Overworking and BURNOUT has happened or is about to happen. 

Because there have been so many tears and 'failures', your confidence has been knocked. Normally this doesn't happen to you at all, but this game is getting the better of you!

And now it feels like you need to speed up your knowledge on every single level, including your own energy, your mindset, your business and marketing skills, and your leadership skills. It's overwhelming. You feel like crying!

You've been hiding in the spiritual closet for too long. Now you are ready to unleash your intuitive feminine powers.

You want to plug into your 'Divine Superpowers' so you can navigate your business from the seat of your Soul.
I hear you, and I see you! How do I know?
Because I was you.
It was exhausting and tiring. I was spinning the wheels and making progress, but not as fast as I wanted it. Did I give up? NO.
Because to give up on my dreams and that fire in my belly, the passion and the vision that I felt and saw, was not an option.
And it's the same for you. Only you know what you know. No one else can touch, feel or KNOW it. You KNOW you came here to do great things, making incredible impact doing the work you deeply believe in, and love.
There is no doubt that vision of yours can be frustrating at times.
But giving up on it?
It's not an option. You simply can't bring yourself to let it go and go back to your old ways.
IF YOU HAVE A CALLING IN YOUR HEART (WHICH KEEPS YOU UP AT NIGHT) TO HAVE MASSIVE IMPACT, YOU ARE MEANT TO LIVE IT, PURSUE IT AND HAVE IT.
You may think there is a secret to success, watching all the other women doing so incredibly well.
There is no secret. There is no magic formula, magic pill, magic tactic. There's nothing else you need that is outside of you in order to live that vision.
YOU ARE THE SECRET, AND YOU HAVE THE KEY TO IMPACTING MILLIONS AND HAVING AN INCREDIBLE LIFE THAT YOU LOVE!
Unlock Your Soul Work Impacting Millions is for soul-led visionaries who know that their business is not running at its fullest potential. You would like to learn the advanced techniques of manifestation and divine alignment, with the internal programming to match, to get your mission out into the world.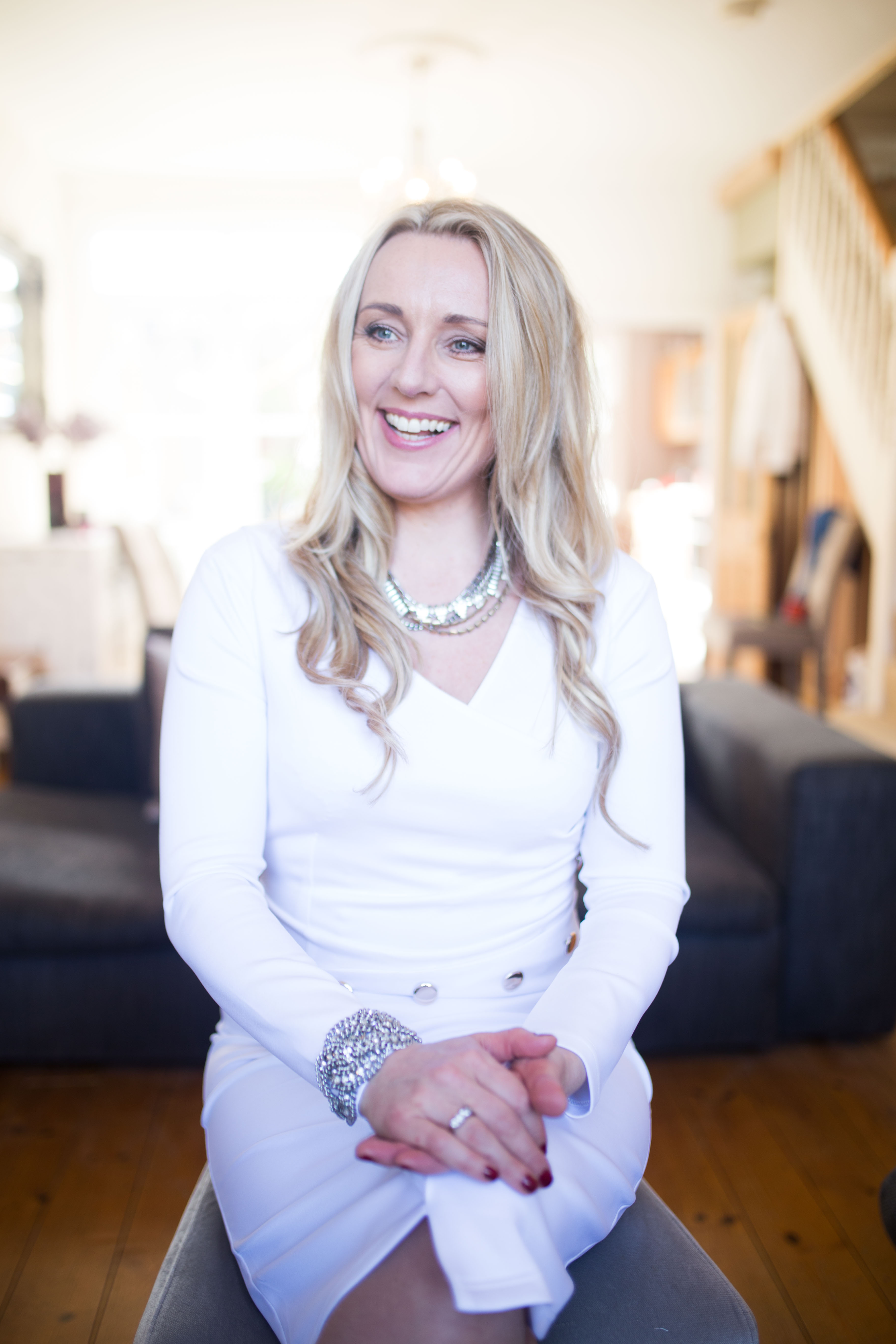 You already know you've got to position yourself in the marketplace and be your authentic self within a framework that will reflect your energy and your offerings correctly to magnetise your clients.
You already know you've got to create first-class and scalable offerings – and now you just need to put your genius to work!
You already know you've got to sell in order to succeed. I call it SERVING from your heart – and now you just need to fall in love with selling. Sell, sell and sell and get bloody good at it!
You already know you've got to invest in creating structures in your business that will scale it to multiple 6 figures and beyond – and now you've got to develop resilience and persistence in order to keep going. Take the seat of a business owner and plug into your leader Queen!
You already know growing your business working 14-16 hours a day, working like a Trojan, is NOT an option, because you've already overworked and burnt out. And you want freedom and time with your family. You want to feel good – not walk around as though the 'lights are on, but nobody is in'.
There is something I've got to tell you.
The key to unlocking your Soul Work is ...
CONNECTING DEEPLY WITH YOUR SOUL ESSENCE SO YOU CAN EMBODY YOUR MISSION FULLY AND RADIATE THAT THROUGHOUT YOUR BUSINESS, HAVING MASSIVE IMPACT AND MAKING MORE MONEY THAN YOU HAVE EVER MADE BEFORE.
SO YOU CAN RISE INTO THE ROOTED LEADER YOU WERE BORN TO BE.
"I've never felt so happy in my life. I wake up in the morning and drop into my heart. I have never been happier; the grids and the routine in the morning have changed my life. I'm creating and I'm making my vision happen. "
Are you ready to claim all that you are meant to have and give yourself permission to have it now?
Gennye Lion's flagship, 3-month-long group coaching experience will help you turn your greatest spiritual gifts into your greatest assets for making an impact in this world, and making a ton of money, without overwhelm.
This high-level group coaching and healing experience facilitated by Gennye Lion, Light Activator, Mentor and Purpose Visionary, will take you on a journey of deep self-realisation, healing and emotional and financial growth by helping you access the most powerful asset within you – your unique ENERGY, allowing it to expand so you can sell the masterpiece that you have within you: your genius. 
WHEN YOU JOIN UNLOCK YOUR SOUL WORK IMPACTING MILLIONS, YOU WILL EXPERIENCE:
A greater ability to manifest your vision / dream instantly
Feeling more empowered and freer than ever before
Instant relationship improvements with your partner, spouse, children, family members and friends
Rapid healing from lifelong issues / trauma / conditioning
Spiritual growth and finding meditation much easier than before, with less resistance from ego
Feelings of being more grounded and still in your body
A feeling of expansion in consciousness
More focus, self-confidence and centredness
Being connected to your purpose and committed to pursuing it
Deeper communication with Spirit, as it becomes easier to 'download' and connect with your Higher Self / Soul
Alleviation of physical pain, and spontaneous physical, emotional and mental healing.
My own journey to finding Energetic Mastery started in 2010 after my daughter was born. I attended several goddess workshops, which helped me embrace my feminine side and grow into more of a wholesome woman.
In 2014, I had an extremely difficult birth with my son, which left my body and my soul completely wounded. This intense experience forced me to apply a copious amount of self-care and self-love. I had to slow down the masculine side of my personality, which always wanted to carry on, push, achieve, complete, focus, and so on. I had to surrender into the divine flow of the feminine.
In the time between 2014 and 2018 several things happened. My father and my grandmother died. We moved into a new house, and my husband lost his business. I lost mine in a way too because there was so much trauma going on.
Today I am well and happy in body, mind and soul.
Coming out of this intense stint of hardship inspired me to help other women business owners, helping them to free themselves from the past and heal any issues that are preventing them from moving forward now.
I teach a quiet and grounded focus on the legacy you want to create, tapping into the true energy of the divine feminine, helping you manifest in a graceful way, without being burnt out, overwhelmed or stressed.
"Coaching with Gennye will leave you feeling lighter, empowered and more aligned with your true purpose. Her approach is gentle and nurturing as well as being no-nonsense; you immediately get to work on clearing the biggest blocks holding you back from living your best life."
"Gennye is a very professional and very experienced down-to-earth person. It feels like you have known her for years. It is so important to feel great and understood when dealing with your mindset, life and business. She is very good at what she does. Her workshop was the best I have ever been to! The deep Bio-Energy Healing gave me so much what I needed: relieving stress, eliminating fears, leaving all worries and doubts behind and concentrating on good energy. That lifted me entirely to do so much work that I couldn't do for months. I recommend Gennye to any business owners! With her help, you will increase your credibility, consistency and income by all means! "
I KNOW you understand the importance of working on your mindset, but right now ...
Those doubts creep in at night when you're tossing and turning in bed.

You believe that if you changed your business model now and increased your prices, no one would buy from you. You would be forgotten and never seen again.

You feel scared. 'What if' it doesn't work? 'What if' you weren't meant to do this? The negative self-talk creeps in.

You believe it's wrong to want to earn more than you already do, and that others deserve it because they know more / have more experience / are 'better' than you.

Someone told you, or you heard somewhere, that spiritual work should be free, and it's stuck somewhere in your subconscious mind playing tricks on you constantly. 
Whoever told you that you can't have it all, lied.
The beautiful truth about all this is that this story can be changed. 100% rewritten. You can in an instant jump timelines and BE the rich manifesting Queen and rooted leader you were born to be. NOW.
In fact, the waiting is an illusion. There is only ONE secret to unlocking your Soul Work – YOU.
You have all the tools within you. All you need for graceful transformation to happen is to remember and be held accountable.
And in case you didn't think of these, here's what's available to you:
Getting better all the time – the more you practise, the more savvy and smart you become
Appreciating how far you've already come (think of 3 main obstacles you have already overcome with ease)
Spending more time cooking, being super relaxed with yourself (with jazz playing in the background and a glass of Malbec in your hand)
Having time to dive deep into the silly games your children come up with, without feeling guilty that you 'should' be writing that sales page
Feeling more expansive and happier than ever before, just 'being', not for any particular reason
More meals out, more date nights, more travel!
More time to do yoga, for LONGER, without feeling guilty
Jumping out of bed in the morning excited to work on your business
Only working 2 days a week
Only working 3 days a month
Retiring your spouse early
Building deep relationships with clients and fellow soul workers because you are all so passionate and love doing this
Escaping to the rainforest or Corfu for a yoga retreat.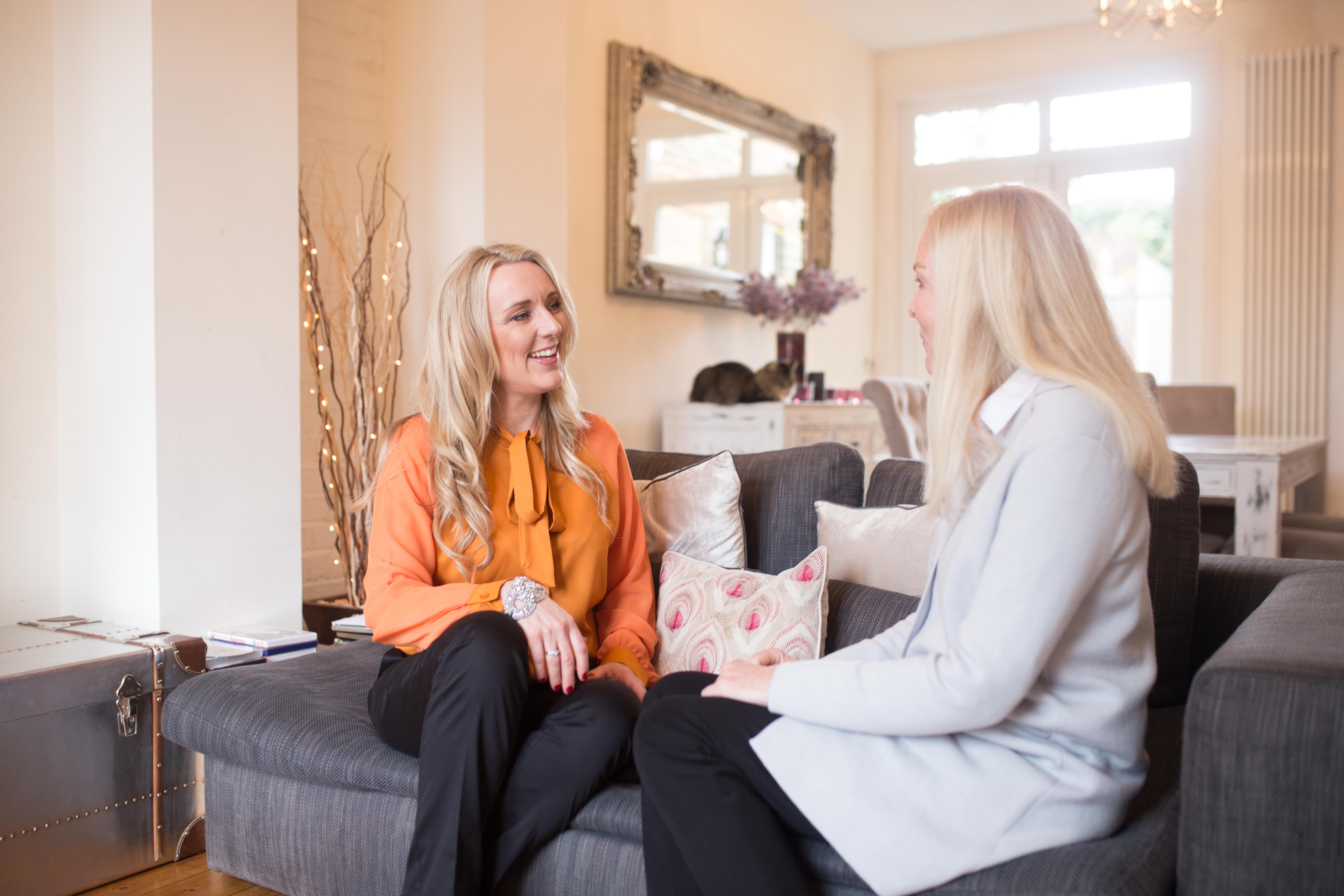 What you get when you decide to work with me in the Golden Path Programme:
Full clarity on your vision, your talents and who you are when you step into being your best self (your clear identity, your special gifts, your purpose, your mission), so that you know exactly what your 'why' is, your path and the legacy you want to create.

Healing the identity disparity (who you are versus who you were educated to be) that is keeping you playing small, so that you give yourself permission to receive what you want, and start to think and feel big – and go even bigger.

Full clarity on the road map to achieving your goals, so that you can immediately start taking action and building momentum for the change and the rest of your journey.

Breaking through the biggest fears that are bubbling up for you, self-doubts and anxieties, so you free yourself from the inner blocks that keep you from creating the life and business you deserve.

Clearing the old disempowerment stories, lifelong conditioning and limiting beliefs (past-life limitations too) that have been making you block success in your life (most of these programmes work at a deep subconscious level, driving all your current reality experience).

Unlocking your master-manifester potential with simple but little-known techniques, so that you step into full alignment with your desire and use the Law of Attraction in the correct way; one that works for you, not against you!

Discovering and mastering the tools that will enable you to clear the biggest block(s) to living an abundant life – abandonment, disempowerment, unworthiness and mistrust of the flow.

Learning what to do when negative thoughts creep in so you can stop the vicious cycle of self-doubt and instead feel amazing every day, waking up with certainty, no matter what!

Mastering how to stay inspired and keep a spiritual routine going so you maintain a deep and consistent connection to Spirit daily.

Starting to practise your own 'magic morning', so you can wake up with energy, optimism and an 'embrace-the-world' attitude, and show up from your heart space confidently day after day.
"After having my sessions with Gennye, my appreciation of life here in the UK changed. I changed my life around and started to feel that there was something for me to do here, having moved from abroad. Gennye helped me so much to start on my new career path and believe in my talents. I feel like a whole new person and my view of life is much more positive. Gennye can help you so much! All you need to do is believe that you can achieve what you want for your life and Gennye will guide you through this path of achieving your dreams. "
Weekly 60-minute group sessions

3 X 1:1 private coaching sessions with Gennye Lion 

Done-with-you Membership 12-week online course

Private Facebook group for community feeling and accountability 

Ongoing email and WhatsApp group support throughout the programme

BONUS 1 – Lifelong access to 11 powerful energy clearings to enhance intuition, clear trauma and imprints from the past, and increase focus and productivity.

BONUS 2 – Unlimited supporting materials and guided meditations by Gennye Lion

BONUS 3 – Access to all my healing tools and handouts, self-help processes and healing symbols
By the end of this programme, you will:
Free yourself from all your major blocks and negative programmes, so that you can freely manifest the life you want

Free yourself from your biggest fears (we'll identify them and dismiss their power over you) and the self-sabotaging behaviours that are currently keeping you stuck

Have a strong success mindset that will turn you into a powerful master manifester

Give yourself permission to be the best version of YOU – feeling comfortable with this growth regardless of your friends', partner's or family's beliefs

Learn how to love and receive abundance

Feel more FREE and POWERFUL.
This is how we're going to bring the vision that you are holding in your heart into your day-to-day life ...
WEEK 1 – KEYS TO YOUR INNER QUEENDOM
WEEK 2 – UNDERSTANDING AND NAVIGATING YOUR SOUL MAP
WEEK 3 – RESET YOUR ENERGY AND YOUR MINDSET
WEEK 4 – HEALING THE MOTHER AND FATHER WOUND
WEEK 5 – EMBODY YOUR DIVINE FEMININE AND DIVINE MASCULINE
WEEK 6 – COMMAND YOUR LIFE AND BUSINESS
WEEK 7 – VISUALISE, 'DOWNLOAD' AND CREATE YOUR FIRST-CLASS SCALABLE PROGRAMME
WEEK 8 – PLAN AND STRATEGISE YOUR SOUL BUSINESS
WEEK 9 – SELL WITH SOUL
WEEK 10 - OWN YOUR MULTIDIMENSIONAL BEING AND THE 13 DIMENSIONS TO MANIFEST LIKE A QUEEN (Lemuria and Atlantis access, hint, hint)
WEEK 11 – OWNING YOUR POWER AND THE GOLDEN PATH AHEAD
WEEK 12 – GRADUATION AND YOUR FUTURE IN LIGHT
BONUS 1 - CRUSH YOUR OLD MONEY STORY TO BUILD YOUR SOUL MONEY EMPIRE
BONUS 2 - GET FREE TRAFFIC THROUGH ORGANIC FACEBOOK FUNNELS
UNLOCK YOUR SOUL WORK IMPACTING MILLIONS IS FOR YOU IF:
You are a new OR established entrepreneur wanting to get out of your own way.
You are ambitious and want all-round success.
You are an intuitive and feel that you are here to help others, to contribute, and at the same time you want to make a lot of money doing what you love.
You are the relentless nurturer, looking after everyone else, and often forget about yourself; you simply have not been taught to put yourself first.
You have a history of being a good girl, behaving well and completing tasks and deadlines because you feel too bad if you 'fail', even when you do not feel aligned with the task or project.
You have issues with receiving gifts and compliments – it feels 'icky' for you to RECEIVE.
You worry a lot about what other people think of you, especially online. You worry about being visible, not being accepted and loved, etc.
Your business head is always 'working'; your mind will not shut up; it is a constant noise.
You know that meditation and energy clearings will help you relax and focus and increase your productivity, but you are not consistent, so the results are poor.
You have very weak boundaries; you say 'yes' sometimes even before thinking, "Do I actually want to do this?!" This applies to all your relationships, including with your partner, children and business. Meh!
Imagine what your life would be like when you:
Have unlimited support and tailored guidance to see you through any business and mindset roadblock
Start BELIEVING you deserve greater wealth and have unwavering faith that you're hitting your financial goals without working harder or longer
Have raised your confidence and your prices to help you double your business and beyond
Go through each sales conversation in a relaxed way, turning your prospects into high-paying clients with ease and joy.
Ready to take your life and business to the next level? Click below to enrol now!